All students take core first year seminars on research design, quantitative methods, and pro-seminars that introduce students to their intended specialization.
Students then concentrate in one of our four core fields.
Cross-cutting foci ensure that students work with faculty and fellow students in multiple core fields, creating a matrix of different research specialties.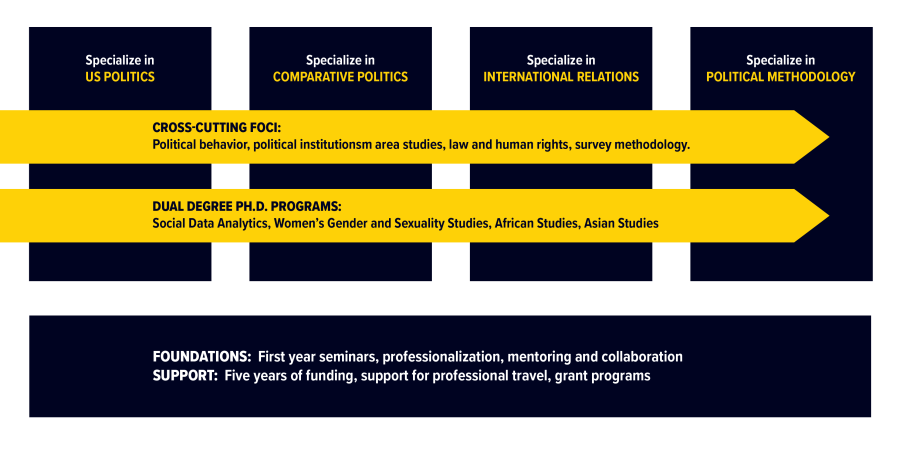 We partner with other programs to offer four unique dual-degree PhD programs and an inter-disciplinary certificate program.